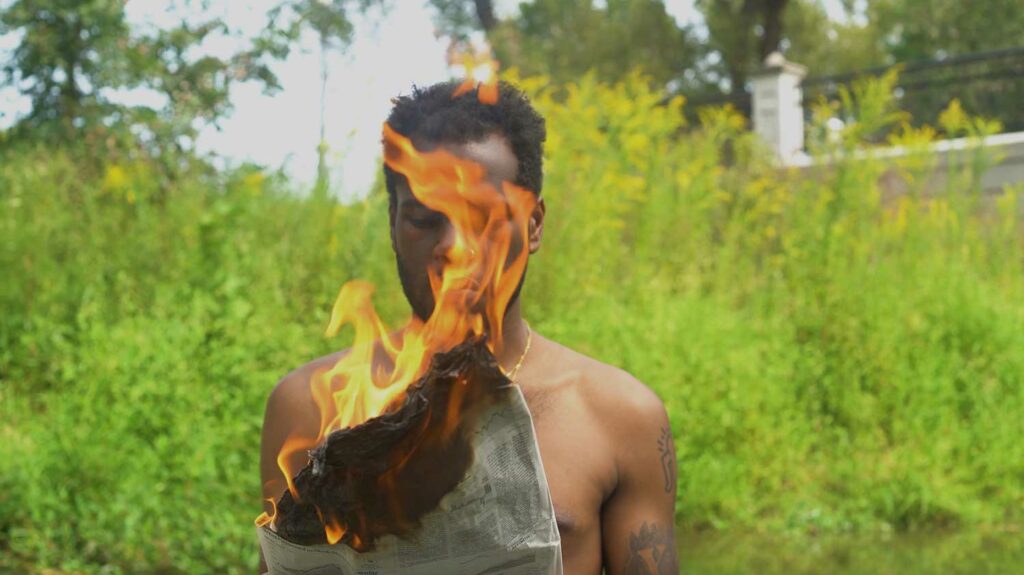 reflect / project is pleased to present Tuko Sasa, which translates to "We are Now" from Swahili. Tuko Sasa is a short experimental film by St. Louis–based artist Câmi Thomas. Though much of Thomas's earlier work took the form of documentaries and digital collages, Tuko Sasa signals a shift towards open-ended, non-linear filmmaking. Alternately whimsical, enigmatic, and pregnant with meaning, Tuko Sasa is the artist's expression of the Black experience across the diaspora.
Thomas's work Tuko Sasa will be projected in the storefront gallery at Mid-America Arts Alliance November 6 from 7:00–9:00 p.m. and occurring every day through December 3. The work will also be available for viewing online, with supplementary work from artists Bino and Maleeha Samer, selected by Thomas. https://www.maaa.org/reflect-project/
Câmi Thomas is a documentary filmmaker, photojournalist, professional marketer, and writer. In 2017, Thomas directed Smoke City, a documentary series and collection of episodes that explores post-Ferguson St. Louis, and attempts to dismantle the racial divide by introducing viewers to the city's most misunderstood residents. She displayed her first photojournalism project titled Saint Scrimmage in a solo exhibition at the Chicago Art Department on August 29th 2019, as part of the AMFM Pink Things Pop-Up. She was a featured artist in an augmented reality 3D exhibition by Huffpost, RYOT, and All Black Creatives, titled Art is Revolution. Thomas is currently a Harvard Fellow as part of the Commonwealth Project through the Charles Warren Center. She speaks on race relations in America, the importance of digital storytelling as a catalyst for change, art as activism, and how brands can utilize storytelling techniques to better connect with their audience. Visit her website or Instagram.